CLICK HERE TO GO BACK TO THE PREGNANCY PAGE
What should I pack in my hospital bag? This question is one of the most asked things on the North Leeds Mumbler Facebook Group so we have compiled all the advice given by Mumblers in one place for ease.
Ideally, both mum and baby's bag should be packed and ready to go before 37 weeks of pregnancy (just in case!!).
Your hospital bag should be packed in the order that you need it. This isn't always easy, but packing things only required post-birth at the bottom would be better e.g. nipple cream.
Your stay in hospital could range from a few hours to several days, this depends on whether you have a straight forward or slightly more complicated birth, or a natural birth or caesarean section. Of course, a lot of people won't know what sort of birth they will be having until it happens. It's best to pack for a day or 2 but maybe leave aside at home some additional items that can then easily be found by family to bring in for you if needed.
There's often only limited room in most delivery suites, and on most postnatal wards so this is another reason to limit the amount you bring.
If you are being induced, you may be in hospital for one or two days before your labour begins, so don't forget to pack more luxuries such as magazines, books, snacks and a few more clothes.
Hospital bag suggested items from My Expert Midwife Lesley Gilchrist:
Your Bag
Clothing to wear home
2 button down night dresses (dark coloured if possible)
Maternity pads / breast pads
Flannel and toiletries
A Towel
5 pairs of large briefs (dark coloured)
Warm socks
2 comfortable and supportive bras (sports bras and crop tops are great)
Plastic bag for soiled clothing
Slippers and dressing gown (a short dressing gown might be useful whilst sitting up in bed)
Something comfortable to wear and easy to remove during labour
Nipple cream
Your Baby's Bag
Cotton wool
Blanket to wrap baby in
3 Muslin cloths
6 Nappies (size1 is fine but pack micro if you know you're expecting a small baby)
1 Hat (wool for winter, cotton for summer)
3 Vests or bodysuits – newborn size (the kind that have poppers)
3 Sleepsuits (newborn size)
Cardigan
Formula/Bottles etc if not planning to breastfeed
Your (or your Birth Partner's) Small Bag
Camera (or use your phone)
Magazines
Any medication needed
Phone and charger
Purse
Sandwiches, snacks and drinks
Aromatherapy oils
Hypnobirthing CD if needed
Music
iPad
Maternity notes
Mumbler Advice:
"Haribo were a life saver with my first, 72 hours of contractions and feeling so sick – they just had enough boost to keep Me Going! I got some fab "stretchy granny pants" at primark – come up half way between my belly button and ribs, so comfy 😂 still wearing them Now 🙈 Definitely lip balm and light face moisturiser – and your own towel!"
Mumbler SM
"I froze juice cartons. It's so hot in the ward following they where lovely as they thawed out."
Mumbler LH
"Lucozade tablets were a god send just as a boost of energy when you don't feel like eating."
Mumbler CW
"The best thing I took that nobody advised was a flannel, Carl kept having to run to the sink to get it nice and cold for me."
Mumbler KD
"Disposable slippers and flip flops."
Mumbler AM
"Hair bobbles!"
Mumbler HC
"Carrier bag for your dirty clothes"
Mumbler LH
"Defo snacks! If u give birth late at night/early hours you are offered toast and a drink but that's all. So my snacks were a life saver I'm always starving after giving birth."
Mumbler JK
"Something I'm really glad I packed is a handheld fan."
Mumbler MC
"My saviour was a sponge! Soaked in cold water for when you have that first wee afterwards! Ouch."
Mumbler KM
"LIP BALM (your lips get so dry)"
Mumbler KT
"Dressing gown , nightwear , maternity pads , nursing bras , clothes , breast pads , ANDREX moist wipes, wash bag , face wipes , water bottle for pouring on intimate areas when going to the loo for a wee (a godsend!) , lots of nappies , 3x vests for baby 3x baby grow, 1 x baby hat , 1 x cardigan , 1 x baby blanket and a towel or two as I found the hospital ones quite rough!"
Mumbler GS
"Bobbles and dry shampoo!! Also your diary if you have one, as you seem to leave with appointments for the next 3 weeks."
Mumbler MR
"Pack some baby wipes, they will tell you in hospital to use cotton wool and water but as I am sure you will find out its not that easy especially with that first dirty nappy!!"
Mumbler CC
"A sports bottle, those Robinsons juice shots, haribos, snacks – cereal bars and dextrose tablets were my saviour!! Also our I pod and dock – I found music really helped!! Oh and cheap flip flops! I packed the change bag for baby and a small holdall for myself. Was only in 6 hours though so only used one outfit for me and one for baby!! Just thought of one more thing – lansinoh if your planning to breast feed!!"
Mumbler CR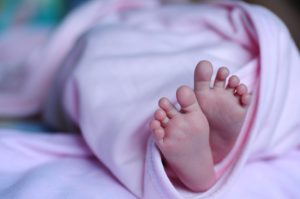 CLICK HERE TO GO BACK TO THE PREGNANCY PAGE